For some of you, the kitchen is a fantastical laboratory of fun during the Holiday season. It's a time to show off your skills and gather with friends and family. And for others, well you may love to gather but would rather be ordering Doordash.
We get it: cooking and baking are not for everyone! Sometimes it can be even more daunting when there's a Holiday party to attend or host. Luckily, PromoCentric searched high and low for promo that's special enough to make the biggest kitchen skeptic a master chef. We followed three simple rules to help us find gift-worthy pieces:
1. Enhance your family recipes. Find yourself tasked with trying to recreate Grandma's gingersnap cookies? The La Cuisine French Rolling Pin with Storage Bag will help you perfect the dough as it takes the pressure off your hands and helps you feel out a more even layer. Plus, it's just a gorgeous piece to have in your kitchen!
2. Explore new tastes. Cooking something new, or know someone that loves to try different foods? Have no fear in the kitchen with The Complete Autumn and Winter Cookbook. With easy-to-follow instructions, this page-turner is perfect for passing down through generations!
3. Big presentation, small setup. The elevated charcuterie board is still all the rave online: Pinterest and Instagram just can't get enough of boards overflowing with expensive cheeses, florals, dips, fruits, spreads…you name it. But you don't have to spend tons of money to create a pic-worthy board; start simple with two "crowd-pleaser" cheeses (like cheddar or goat), one "wild" cheese or spread (like an herbed butter or fruit dip), green grapes, and two crackers (have a gluten-free option to appease more guests!). These will fit nicely on the Epicurean Spreader Board Set. To top it off, use Christmas tree ornaments or other holiday decorations to finalize your board (it's a free way to add extra sparkle to the table!).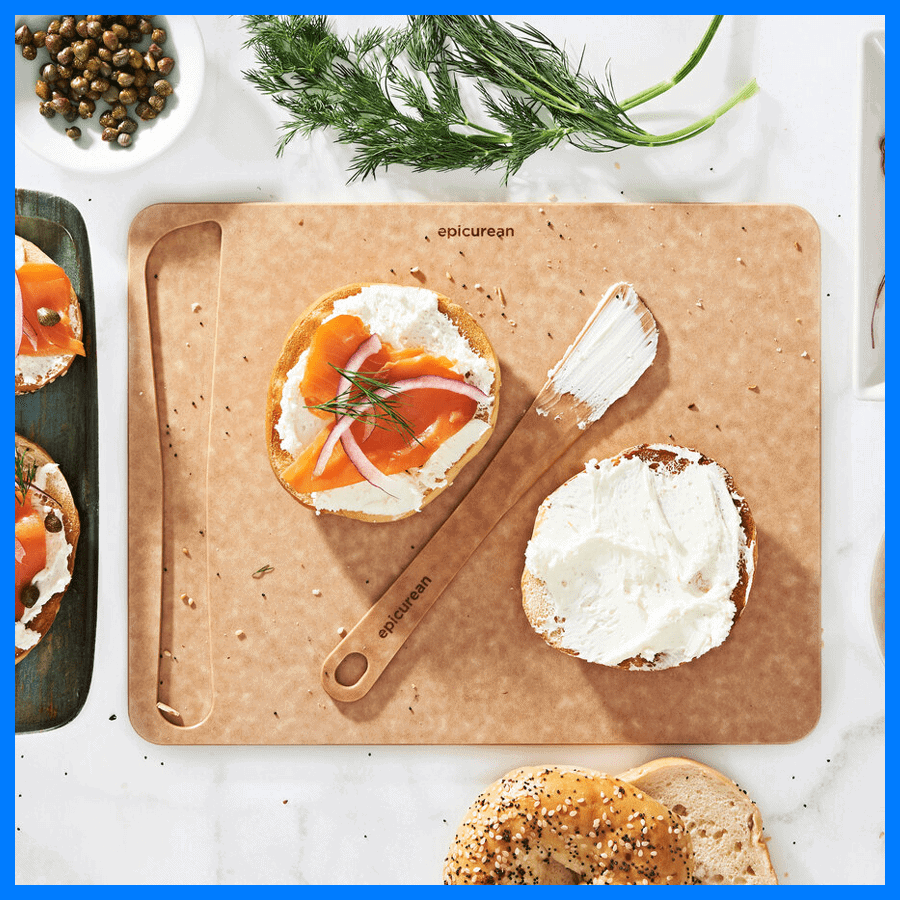 These are just three of many wonderful, gift-worthy pieces that the team wanted to share with you this Holiday season. We'd love to share even more, so reach out to us today and let's talk gifting!